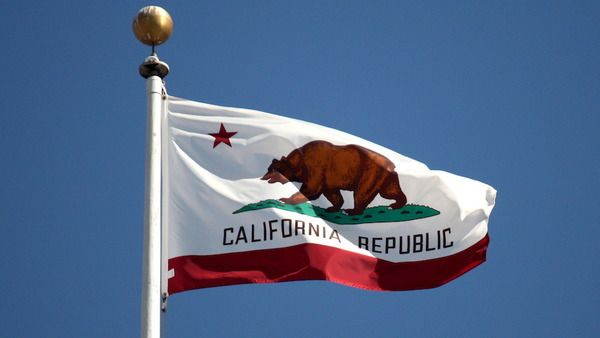 The public is starting to understand that the predominant federal strategy to end homelessness is failing. Providing every homeless person with a permanent home has not reduced the number of homelessness – particularly in places like New York, Seattle, and California – and is an expensive and unrealistic objective.
In California, tent camps have increased the visibility of homelessness. San Francisco has built nearly 3,000 units of affordable, subsidized supportive housing targeted to the chronically homeless. The city spent $275 million on homelessness and supportive housing in the fiscal year 2016, up from $241 million the year before. In 2017, annual spending hit $305 million.
In Los Angeles, the number of those living in the streets and shelters increased 75% to roughly 55,000 up from about 32,000 in just six years. In San Diego, this year's count found 8,576 homeless people throughout the county, down six percent from last year's count of 9,116. But recent reports indicated that officials excluded hundreds of homeless San Diegans from the homeless census. If they'd been included, San Diego likely would have seen an increase in homelessness instead of the drop that officials suggested.
As a response to California's failure to decrease homelessness, Governor Jerry Brown signed SB 1380 the "Homeless Coordinating and Financing Council" into law in 2016, officially making California a "Housing First" state and establishing a Homeless Coordinating and Financing Council. This law requires that all state funding for homeless programs incorporate Housing First into their programs by July 1, 2019.
Housing First is a one-size-fits all approach that penalizes homeless programs that require sobriety and workforce training. It biases funding and programming away from vulnerable families and children experiencing homelessness and employs expensive and complex systems to triage and manage the homeless. While purporting to be evidence based, Housing First believes that transitional housing and comprehensive programming are ineffective in solving homelessness. It also denies the connection of poverty and addiction with homelessness. As evidence shows, addiction and homelessness are inextricably linked. Without critical services that address the addiction and myriad issues that accompany homelessness, relapse is more likely.
After years of promises to end homelessness through 1 year, 5 year, and then 10 year plans with the Housing First approach, the most recent federal plan simply stopped using target dates to predict when homelessness would end. The Housing First approach has cost billions of dollars many homelessness providers consider it to have a negative effect in reducing homelessness.
Some blame the increases in homelessness in California and other coastal states on a shortage of affordable housing. This shortage is the result of a number of factors – one of them being over-regulation of development.  The California Environmental Quality Act, or "CEQA" is one of the biggest obstacles for developers and has been demonstrated to reduce development. CEQA and other regulations has prevented cities and counties from developing enough affordable housing to keep pace with population growth. Instead of recognizing the regulatory burden that have strangled the development of all housing – not just affordable housing, the state is creating the conditions by which effective programs to combat homelessness cannot exist.
Perhaps the biggest drawback of the Housing First approach is its impact on dependency.  Once given permanent housing, people are less motivated to escape poverty.  HUD calls those that live in permanent housing no longer homeless, yet the public still pays for their housing and services – and this removes important housing stock from the market.  Requiring a state mandated top-down, one-size-fits all approach on homelessness, and spending billions more on housing is helping fuel the affordable housing crisis.
California's addiction to costly and counter-productive regulations is a recipe for disaster.  That's one part of why California leads the nation in the numbers of those experiencing homelessness and bears one quarter of the nation's homeless population. SB 1380 is precisely the wrong strategy for California.  Instead of doubling down on failed approaches to homelessness, the state should foster and support multiple strategist that serve different sectors of those experiencing homelessness.