Solutions for Change - Twenty Years of Transformation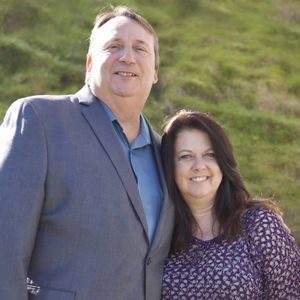 Founder's Story: A Promise Between Families
It was the winter of 1999 when Chris and Tammy Megison along with their children encountered a 9 year old homeless girl named Jessica living on the floor of a shelter. The girl pulled Chris' sleeve and innocently asked, "Hey mister, do you live here too?"
Chris got down on one knee, looking into the girl's eyes, and said, "I don't live here, sweetie, but my wife and I are going to do everything possible so that you, and your family, won't have to live here too."
The girl teared up and so did Chris and a vision was born—to solve family homelessness. This one night forever changed the lives of Jessica and her family, but also the lives of over 1,250 families and 2,500 other children. Through this promise an imperative evolved that is known today as Solutions For Change.
The Mission of Solutions for Change is to solve family homelessness – One family, One community at a time.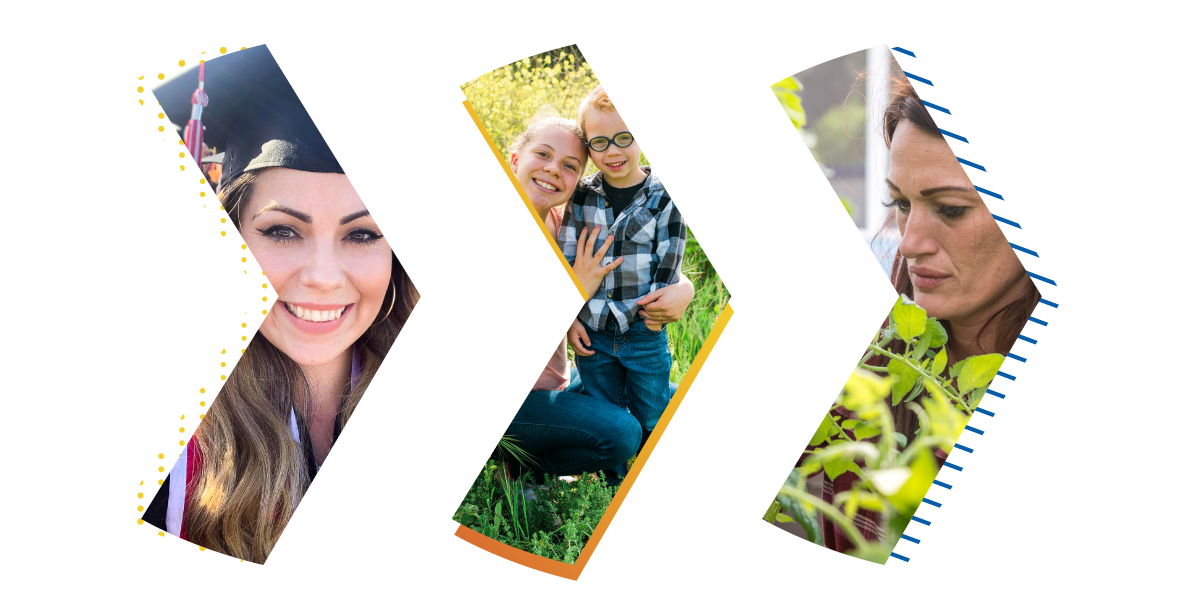 Promise Made, Promise Kept - Our History
Solutions for Change was founded in 1999 by social entrepreneurs Chris and Tammy Megison because they didn't think it was right for babies to be sleeping on the floor of an emergency winter shelter. Prior to starting up Solutions for Change, the Megisons developed and directed work and housing programs that helped thousands of homeless men get jobs, pay rent and earn their way back into society through an intense boot camp style program. As dozens of families began to show at this shelter, the Megisons realized that they were confronted with an enormous problem. The entire homeless response system was woefully inadequate to deal with the needs of homeless families.
Big solutions were in order and with the help of other community leaders and entrepreneurs, Solutions for Change was born. Their vision was different from the current "handout" approach to homelessness. It did not include more shelter beds, feeding programs or traditional human services, but rather an innovative, permanent solution focused on well-being and capacity building.
Solutions for Change creates access for parents to the right set of opportunities, addresses root causes of dependency, and equips people with the skills, knowledge, and resources to permanently solve their homelessness. The comprehensive model addresses three key areas: personal development (well-being), workforce development (economic capacity), and community development (service). It blends affordable housing, educational opportunities, employment training and health related solutions all within one cohesive strategic partnership.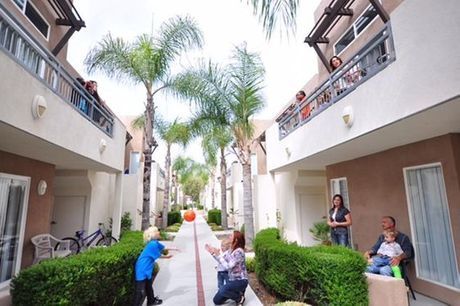 Organizational Values
The following guiding principles define the organization:
Integrity of Purpose

•In all relationships and in all organizational decisions and actions
•Independence from political or personal agendas
•Take on tough issues because it is the right thing to do to affect social justice

Self-reliance

•Our Solutions University operating philosophy is based upon building self-reliance – with clients we serve and in building a sustainable organization

Positive attitude

•Toward clients and all community members exposed to our organization

Spiritual call to action

•Our work is a reflection of a spiritual call to action to help those in need

Accountability

•Our clients are accountable for their personal success
•Our organization is accountable to the community though exemplary management and reporting

Commitment to affect change

•Program provides opportunities for new ways, changing attitudes and lives for the better

Meaningful involvement

•Involvement is fun, positive and rewarding for all involved in the organization and who are being part of the change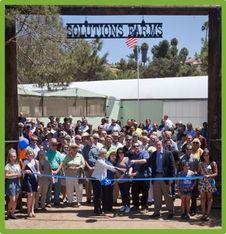 Recognition & Milestones
North County's most successful social purpose microenterprises, the North County Times Hawker program was built from the ground up and over its first seven years was one of the most prosperous newspaper street selling operations in the nation, expanding to three other daily newspapers in 18 cities in San Diego, Orange County and LA.
The Futures for Families campaign initiative was launched in 2001. The Solutions Family Center, a five building living and educational campus was built on two acres and soon thereafter an old real estate commercial building was purchased and the Intake and Access center was opened. 
In 2005, a social enterprise New Solutions was developed to purchase affordable housing for current and graduates of the program. Fifteen years later, Solutions operates over 200 units in five cities that provide housing but also income through rent as well as workforce training.
The Finding Our way Home initiative launched in 2010. This imperative put a stake in the ground by committing to ending family homelessness by challenging old rules and revolutionizing social systems.
In 2012, Solutions Farms, the largest aquaponics farm on the West Coast started construction and produces safe, fresh organic produce and fish while responding to the rapidly increasing demand for locally-sourced fresh food. In 2021, Solutions will launch a third  renovation to expand its product offerings and community support... More to Come!
In Fall 2020, Solutions for Change launched the #WeAreOneUs local systems change campaign, advanced by Graduates (Overcomers) to Crush the Churn of Homelessness by addressing and solving root causes. This movement which aligns with a national initiative, will shape how our society should See and Act on deep poverty and dependency.