Solving family homelessness through Servant Leadership
Solutions for Change equips families with leadership skills that serve as the foundation for future success. From family life to work life, participants in our program learn how to create meaningful relationships built on trust, honesty, respect and concern.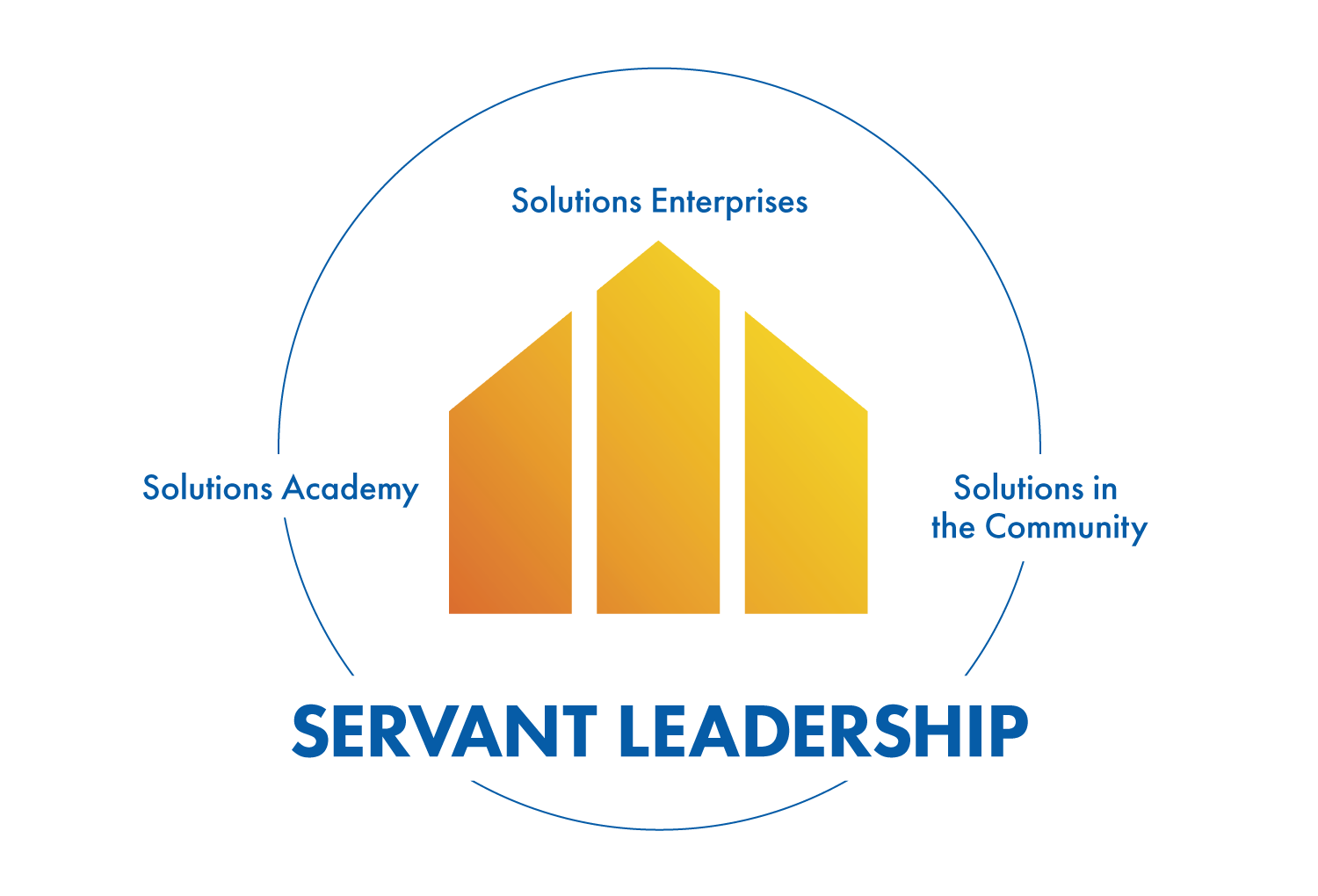 What is Servant Leadership?
Servant Leadership is best described as the desire and practice to inspire and equip those we influence. Through Servant Leadership, families value continual improvement in their lives and in those they influence. Leading by example through self-awareness, humility and accountability, families initiate change with courage, developing personal skills and strengths to positively influence others.
The practices of Solutions for Change Servant Leaders are summarized by the following principles:
Demonstrate Respect
Show Loyalty / Extend Trust
Clarify Expectations
Listen First
Practice Accountability / Keep Commitments
Talk Straight
Create Transparency / Right Wrongs
Confront Reality / Deliver Results
Get Better