Rebuild Your Life at Solutions for Change
Solutions for Change is more than a housing solution. It's a change your life solution that permanently solves homelessness.

---
Solutions for families
---
A complete solution for families
Solutions for Change is a nonprofit committed to solving family homelessness through our Solutions University program. This unique program is a 1,000 day partnership that equips families with the skills, knowledge and resources that create amazing life transformations. It's not just a housing solution, it's a "change your life" solution.
Our focus is creating strong, independent families that are capable of pursuing every opportunity they want in life, from raising a happy family, to creating a successful career, to buying a home and sending kids to college. Each adult in our program follows an individualized program crafted to meet his or her goals.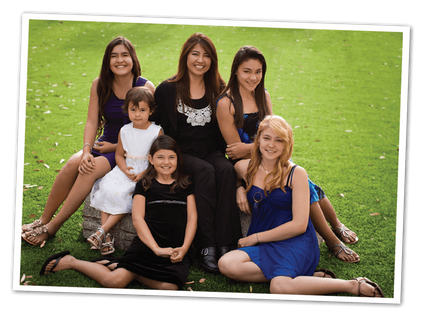 It's more than just housing
Think of Solutions University like a college university program, but instead of math and science, you learn how to raise a successful household. Our program includes counseling services to overcome past hardships, classes on parenting, leadership and household finances, job skills training and work experience – all supported by a highly skilled corps of case managers to guide you every step of the way. From day one, we provide all these services, plus housing, food, health services and childcare to give you a solid foundation to build a successful future.
Skills, knowledge and resources
from day one
Housing

Jobs

Life Skills

Health

Counseling

Childcare
What families are saying about Solutions…
---
Transform your life in 1,000 days
---
Begin your journey at Solutions
It starts with believing in yourself and that you can solve your family's homelessness. When you work toward this goal, amazing things happen–you overcome hardships, your children finish school, you find employment and purpose, and most importantly you permanently solve your homelessness.
We've solved homelessness for over…
850 Families
2200 Children
Solutions University

New Beginnings

New Beginnings provides interim access to housing, as well as training, counseling, health services, education and childcare. Our team creates an individualized success plan for each family.

Solutions for Living

Solutions for Living provides transformational housing and builds the foundation for a successful life. You develop skills, find a job, create a savings and learn to support a healthy family life.

Solutions for Life

Solutions for Life continues the success through permanent affordable housing and ongoing coaching and support. Families get the opportunity to give back, helping new families on their journey.
---
Start your journey
---
We believe in your success
If you feel ready to make a change in your life, then contact us today. Our knowledgeable staff¬ will guide you through the enrollment process and answer any questions you have so you can begin your journey toward a better life for you and your family.
Families completing Solutions University call it a life transformation that equips them to overcome every hardship, including addiction disorders, domestic violence, unemployment, past convictions and generational poverty. Our goal is to guide families through their own transformational journey here at Solutions for Change and help them accomplish what never seemed possible, including solving their homelessness.
Eligibility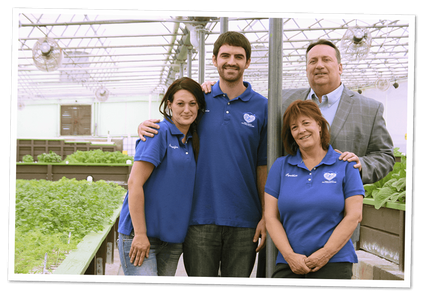 You are a parent with minor dependent children in your custody. If a couple, you are married or are both the legal parents of your children as verified by a birth certificate. Note: Pregnant mothers also qualify.
You are verifiably homeless according to HUD guidelines. In general, if you think you are homeless, you probably meet HUD guidelines.
You are willing to work full-time and possess legal documents to work in the United States. Exception: If you have a permanent disability and can provide proof.
You agree to actively participate in the Solutions program including coaching, education, workshops, classes, counseling, and (if needed) outpatient substance abuse treatment.
You can maintain the appropriate behavior of your children, and enroll them in school full-time.
If you have a mental health condition or diagnosis, you will take your prescribed medication and participate in counseling as needed.
You can pass a drug test.
You understand Solutions is not a "safe house." If you are fleeing a recent domestic violence situation, we can refer you to a safe place and you will have the option of entering Solutions at a later time.
You do not have a criminal conviction for physically hurting other people (including children), or destroying property.
---
Get started with Solutions
---
We can help