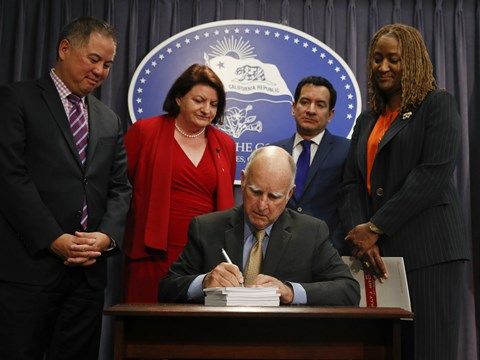 The California budget signed on June 27, 2018, includes several pieces intended to help address the state's housing and homelessness crises.
The Budget includes $5.1 billion that will be allocated to programs that aim to increase housing production. A one-time Homeless Emergency Aid Block Grant of $500 million will be used for cities, counties, and regional-planning organizations. This grant can only be used for emergency housing vouchers, rapid rehousing, emergency shelter construction, and armories to provide temporary shelters.
In addition, the governor's signature also puts the No Place Like Home Program on the November ballot, which will ask voters to approve an additional $2 billion dollars in bonds. This money would go toward new housing projects with mental health services for chronically homeless people.
Here is a breakdown of the $5.1 billion in the 2018-2019 State and Federal funds for Housing and Homelessness Programs (homelessness housing programs are highlighted in yellow):
Download: 2018-2019 Housing and Homelessness Funding (in millions)