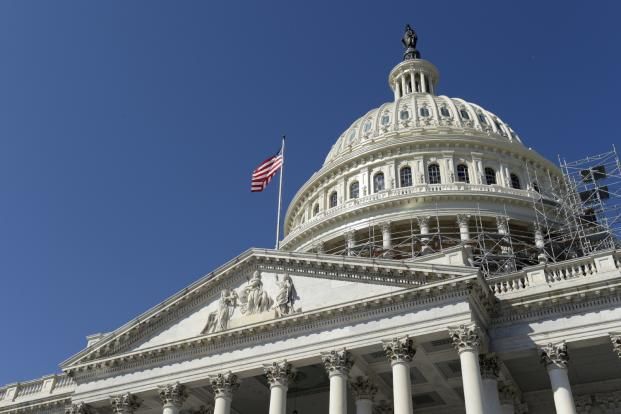 On Thursday, June 14, in a 230-173 vote, the House passed HR 5735, also known as the "THRIVE Act."
The THRIVE Act, sponsored by Representative Andy Barr (R-KY) is designed to support transitional housing for individuals recovering from opioid addiction through Section 8 housing vouchers. This proposal would create a demonstration program to allocate 10,000 vouchers to provide individuals struggling with opioid addiction or substance abuse with supportive housing options.
The opioid crisis along with the homelessness crisis has been a growing area of concern with significant increases in federal spending each year. From 2009 to 2018, federal spending for homelessness went from $1.68 billion to $2.51 billion. More and more money is being poured into a system that has only intensified homelessness in America. With this Act, federal resources can now be more efficiently and effectively used.
Due to limited housing choices, many people become homeless after rehab – they are forced into housing situations where they are surrounded by people using the same illegal substances that brought them to rehab in the first place. Under this legislation, individuals who have completed a comprehensive rehabilitation program will be eligible for transitional housing with the goal of transiting individuals back into the workforce and maintaining sobriety.
Transitional housing, such as those offered at Solutions for Change, offers life skills training and evidence-based models of recover. It is a proven approach that has helped thousands of formerly homeless individuals maintain sobriety after completing rehab. Under HR 5735, transitional housing nonprofit will be awarded housing vouchers on a competitive basis, and must also offer life skills training and evidence-based models of recovery.
This legislation goes beyond prevention and treatment to focus on long-term recovery. Opponents of the Bill fear that this will divert existing resources from families waiting for help; however, this proposal would simply allocate 10,000 vouchers out of the 2.2 million already provided. Over the past 10 years, HUD's funding has been used to house active drug users. This funding will go towards those who want to remain sober, gain employment, and gain self-sufficiency.
Addiction and homelessness are inextricably linked. Without critical services that address the addiction and other myriad issues that accompany homelessness, the likelihood of relapsing into drug addiction and homelessness is almost inevitable. Individuals with active addictions lose their housing and return to the streets at vastly higher rates than people whose sobriety and need s are supported. This Act, if passed, can save American lives as well as taxpayer fund by helping more individuals rise above addiction and poverty.