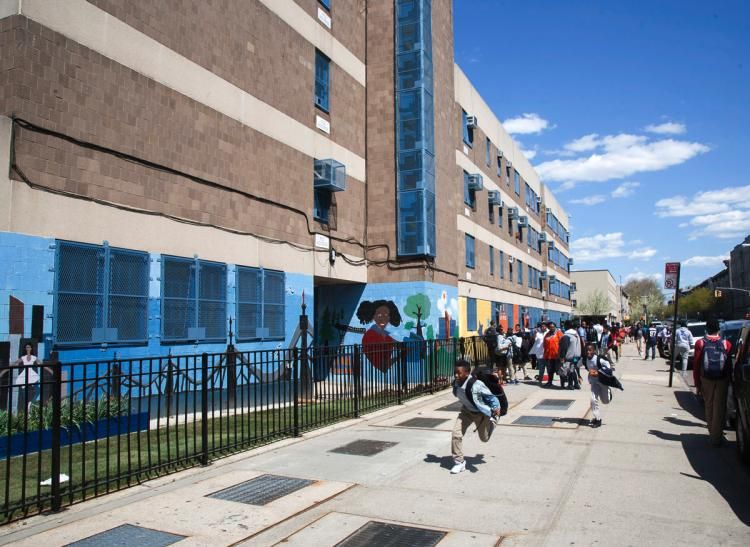 Homelessness in New York Public Schools is at a record high of 114,659 students, that's an estimated one in 10 students. The number of students in temporary housing has increased from 69,244 children in 2010 to 114,659 students.
Often, when social problems increase, politicians and advocates stress the need for more money.  The issue; however, is not a lack of resources, but a policy conflict regarding who meets the statutory definition of homeless and how a person's vulnerability is determined.
HUD, the main policy driver and funder of homelessness assistance, focuses its considerable influence on one population of people experiencing homelessness:  those living on the street.   Because the Point-in-Time count is skewed to individual chronically homeless men, HUD prioritizes that population in its funding and programming. The most vulnerable population including families, women, children, and youth, typically are not "homeless enough" to rise to the level of eligibility for housing.  Instead, HUD's policy is to "divert" these families and youth, putting them back into the situations from which they were escaping, so that they are by definition no longer homeless.
Under the Department of Education's definition, students experiencing homelessness may be temporarily sharing housing with other people due to loss of housing, economic hardship, living in hotels or motels, or living in transitional housing. HUD's definition fails to recognize these situations as being homeless because technically they have a roof over their heads. The vulnerability of families and children is, as a policy matter, less of a priority.
On average, homeless New York students lose about a month of class. Some students have long commutes to school from where they are sheltered and the practice of diversion creates additional stress resulting in poor academic achievement. For instance, students often sleep on a couch or on the floor of an open living space with adult noise well into the night.
A study completed by School House Connection found that homeless children scored worse in pre-reading skills and had higher rates of overall behavior problems and early developmental delays compared to national averages. Ultimately, the result is repeating a cycle of poverty and homelessness in the lives of youth people who often become homeless adults.
The increase in student homelessness is also an indicator of an increase in family homelessness. The existing top-down, one-size-fits-all approach so discourages the provision of housing and services to families and children, that it exacerbates and creates additional homelessness.  The signs that the current approach and policy has failed are replete.  Action is required to change policy so that today's homeless youth no longer turn into tomorrow's homeless adults.
Click here for the article.