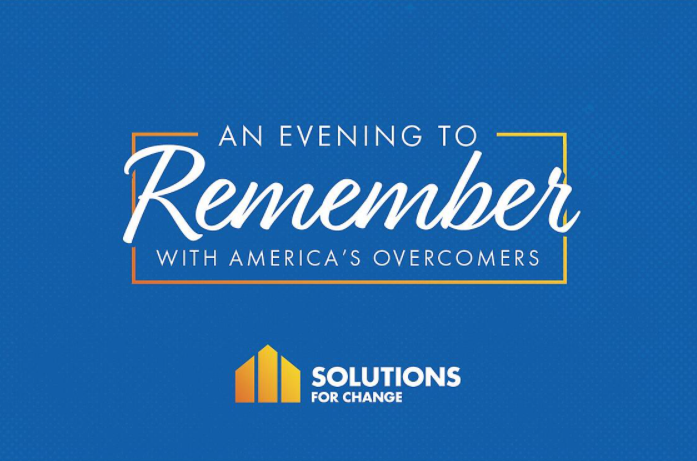 REGISTRATION IS CLOSED
Featuring Ginny Burton
A benefit gala celebrating personal triumph and launching a national network of those who've taken their lives back.
October 16, 2021
5:30pm
Hyatt Seabird Resort | Grand Coastal Ballroom
101 Mission Avenue, Oceanside, CA 92054
Please join us for an unforgettable evening!

Solutions for Change, alongside Co-Chair Mark King, CEO Taco Bell, is pleased to share An Evening to Remember with America's Overcomers. This year, we will celebrate the transformative journey of our formerly homeless families, recognize Overcomers from all walks of life around the country (including our guest speaker, Ginny Burton) and acknowledge the individuals, civic organizations, faith communities and companies who have made their remarkable transformation possible. When we first began our mission more than 20 years ago, we weren't just thinking about how to solve homelessness in San Diego, but rather how to put a stop to The Churn of poverty and restore entire communities for good! Today, Solutions for Change is on the precipice of igniting a national reform initiative, and with your attendance, we can change how we see and act on the most vulnerable.
*Solutions for Change is taking all precautions to ensure the safety of our guests and health considerations have been incorporated into the event. In case of a COVID cancellation, the gala will be rescheduled in Spring 2022.